By the end of 2016, although I knew things were about to change in my life, I didn't find the time to sit and write. But this year, an opportunity revealed itself, so I decided to reflect on the things that happened and derive the main lessons I learned during the last two years.
As always, the lessons are personal and used for my own guidance in life. Yet if someone will find them resonating with his situation then writing all these words was worth my time.
Career
If 2015 ended with a satisfaction of my product's success, then 2016 took it to the next level. Supersonic merged with ironSource, yet we managed to almost not be affected by the process and continue pushing the product forward. If by the end of 2015 we had a great vibe of a good product and few interesting customers (including EA), then by the end of 2016 we were really kicking ass. We left all our competitors behind and the user base grew exponentially.
And yet, things were changing in the company and I wanted to use my success to take my career to the next level. By the end of March 2017, I left my role as Director of Product at ironSource.
In April I joined a company in the automotive industry (fleet safety and management software), that decided to make a bold shift from enterprise installed solutions to mobile app solutions for small and medium businesses. It was a risky situation from many aspects, but I felt ready to deal with the challenges and the opportunity to become a VP Product was a logical step in my career.
It didn't take long before I the reality slapped my face hard. The CEO was fired by the board of directors only 2 weeks after I joined the company, and the small and medium businesses strategy was paused. The human interactions within the company were awful and probably the worst I have ever seen. The mobile app itself was hugely flawed, and we had big backlash from Enterprise customers who tried it. The new CEO that was brought to the company saw the SMB-related strategy and the mobile app, as less relevant to the company's future. Soon it became clear that the reasons I have joined the company and the new strategy have too little in common. So after struggling with the situation, I decided to leave the company only 9 months after joining it. The hardest thing for me was to let down my team (4 product managers and 2 UX designers), but I knew I cannot stay in a situation I am not engaged in for so many reasons.
So I had to re-learn a lesson:
Smart people and good culture are better than hot industry and cool title.
And learn a new one:
Clarity of mission and passion for customers are more important than technology or medium of the product.
At the beginning of 2018, I will be joining SimilarWeb to lead the mobile app intelligence product. This time I did my homework and invested a lot of effort to ensure I am choosing a company that fits my personality and the latest lessons learned.
Personal Projects
From the 2 side-projects, I started on 2015, I decided eventually to focus only on one of them: the driving game later became to be called Hit n Run. Slowly but surely, it evolved from a prototype to a simple yet compelling game. Through consistent testing (friends and family, later usertesting.com, and then soft launched several times in different countries) and iterations, the game matured into a high-quality product which we managed to strike a publishing deal for. It is to be published and hopefully featured in a month or so.
It is hard to believe I managed to pull this off in my spare time. And it taught me another – well known – lesson:
Focus and persistency are crucial for success.
If I would have insisted on pushing both game projects, I would have probably failed both. Having only one side project enabled me to consistently work on the tasks almost daily, and push it up the hill to the point it is not only ready but feels a studio-quality game.
And yet, in 2017 I did start a new thing: teaching. I am a teaching Product Management in Games which is a part of Game Design and Development program. And while it might sound like a diversion, in many ways it embodies a lot of the knowledge I have collected and created in my career. Moreover, once the curriculum was defined and the presentations created, it is much easier to update the slide decks and run another course. Besides, teaching games and product-management is a thing I wanted to do for a long time, so I couldn't just let this opportunity thrown. And it was a great experience as I expected.
Combine and recycle knowledge to create new value.
In 2018 I will continue pushing the game project. We might create another iteration, and potentially – if the game business will show positive ROI – it has the potential to become a bigger part of my life.
Habits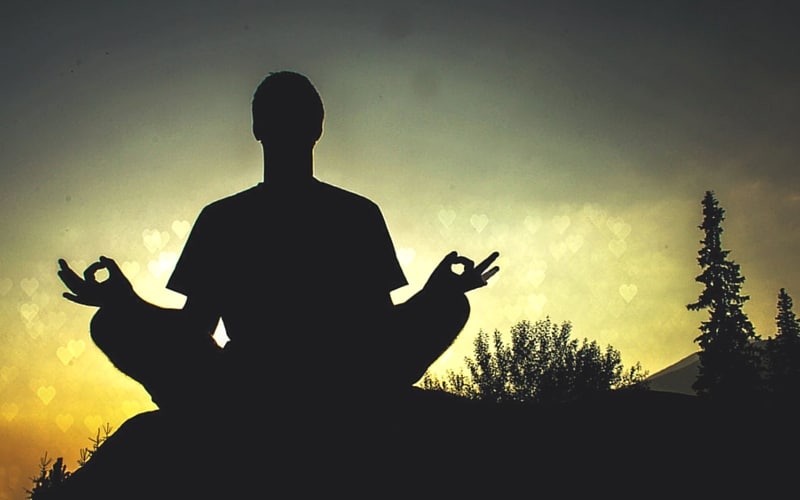 On my 2015 reflective post, I wrote about my success in acquiring new habits. It really works well. But I found it has its boundaries:
Adding more habits, is limited by the time we have.
Therefore, every time I thought of adding a new habit I considered the time it will it take, when should it be done during the day, and how can I combine it with the things I was already doing. In spite of my careful planning and focus-keeping I found that:
It is very easy to lose a habit, even if it was successfully formed before.
In 2016 and 2017 I added a few more habits, yet I also lost a few.
I am still very confident that adding habits is the best way to achieve our goals. We just need to find a way to deconstruct our big goals to smaller – habit-like – targets, and yet – we do need to consider the capacity we have.
In 2018 I am planning to mainly re-form habits that I lost and create groups of habits to make it easier to follow.
Summary
Here's the gist:
Work with smart, fun and positive people for customers you really care about
Narrow your focus on a single project and be persistent in pushing it forward every day
If you must add more goals, be smart and efficient about it – combine efforts to achieve several goals and recycle efforts invested in one project to use in a new one.
Disagree with my conclusions? Learned new lessons in 2017? Feel free to share your thoughts.